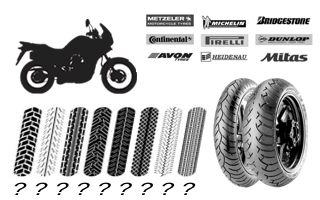 Informácie uvedené v tejto stránke je určený len pre vašu informáciu. Môžete úplne vybiť myNETmoto nenesie žiadnu zodpovednosť vo vzťahu k alebo ako dôsledok, nároky sami a / alebo akejkoľvek tretej strane za prípadné škody, ktoré nastali po montáž pneumatík nie je dovolené.
CONTINENTAL CONTI GO!


The new ContiGo is designed to the same exacting standards as Continental's range of tyres for larger capacity machines, providing the discerning commuter with the same ride quality, stability and confidence. The ContiGo is designed to give [...]
(incl. VAT exkl. Shipping)
CONTINENTAL CONTI GO!


The new ContiGo is designed to the same exacting standards as Continental's range of tyres for larger capacity machines, providing the discerning commuter with the same ride quality, stability and confidence. The ContiGo is designed to give [...]
(incl. VAT exkl. Shipping)